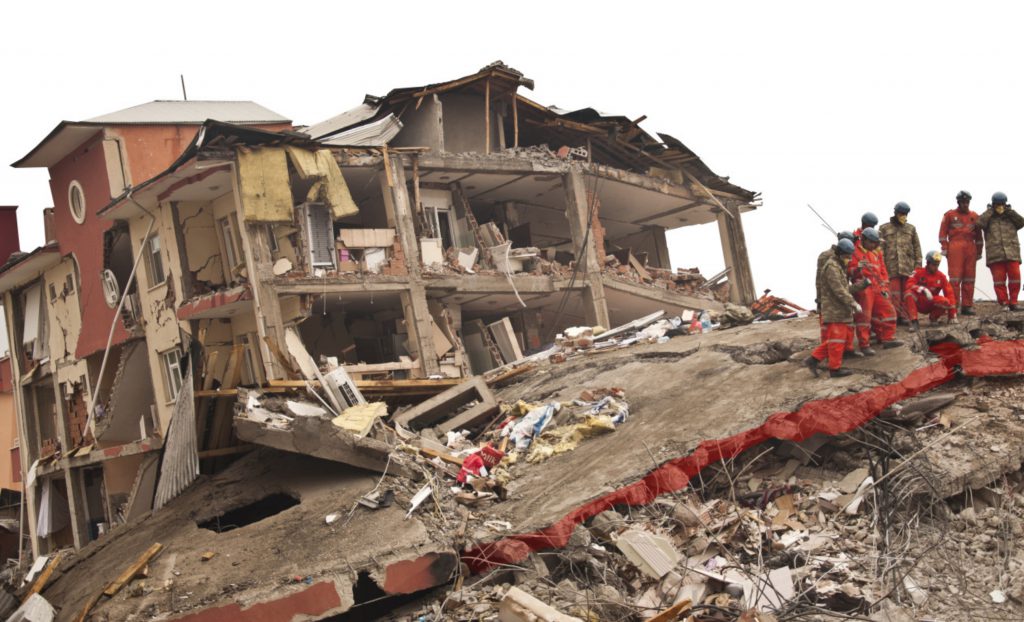 November 2016
By Svenja Schüffler
Published at Anthropocene Curriculum Platform of Haus der Kulturen der Welt Berlin HKW / Max Planck Institute for the History of Science.
http://www.anthropocene-curriculum.org/pages/root/campus-2016/axiomatic-earth/installing-seismic-risk-of-istanbul/
Calculated surprise and torn-down slabs. An introduction to the art-science project Installing Seismic Risk of Istanbul. Supported by the German Research Centre for Geoscience GFZ Potsdam and presented at the Forecast Forum, HKW 2015.
Photograph by Idris Bedirhanoglu, Dicle University, Diyarbakır, Turkey